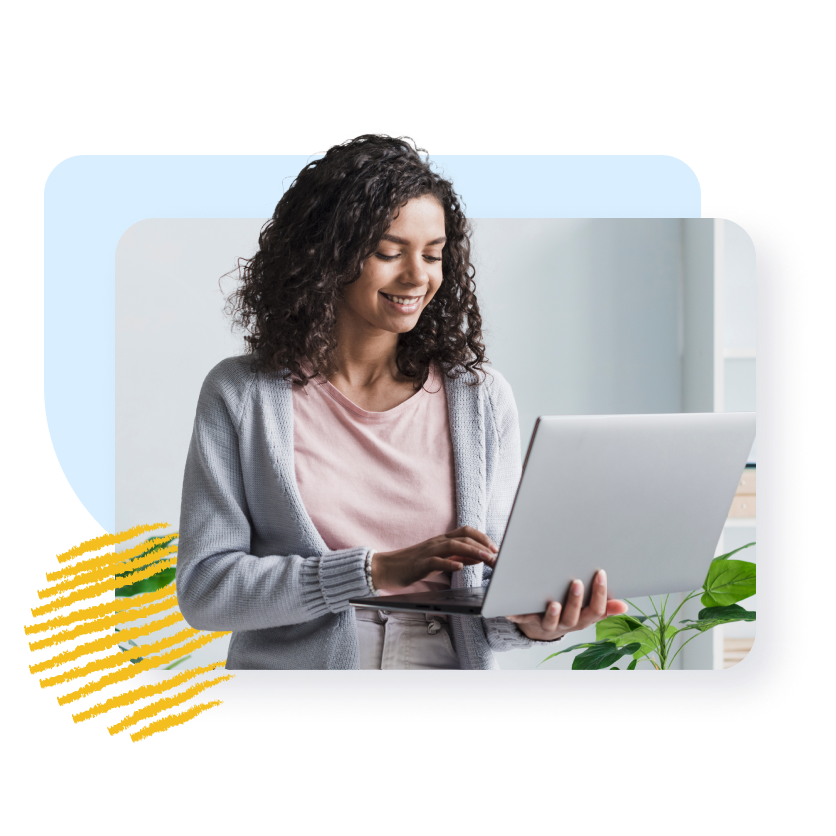 A successful diverse and inclusive workspace is one that respects, values and leverages differences, everyone's presence, and perspective. Businesses that actively spearhead diversity, equality, inclusion and belonging, report higher performance, productivity, and overall wellbeing of their staff.

Learn how industry leaders deliver through diversity using LutherOne.

Give every person a voice, listen & act on their feedback
Inclusive organizations listen to everyone. No matter where they sit in the organization. They're always open to hear ways they could be doing better and are eager to understand where they're falling short so that they can improve.
Track impacts of your DEI efforts with continuous engagement surveys
To be able to improve how your people feel, first you need to know where you stand at. Be transparent about the results and let people know what actions you're taking to respond to the issues flagged by their feedback.

With LutherOne, just 30 seconds of employee time will help you measure the impacts of your D&I efforts, uncover gaps, their drivers, and offer actionable recommendations to better multiple aspects of your company culture. Learn more >
Deep dive to any topic with custom mini surveys
Gather more details on any topic and dive deeper into specific DEI areas with easy-to-build mini-surveys.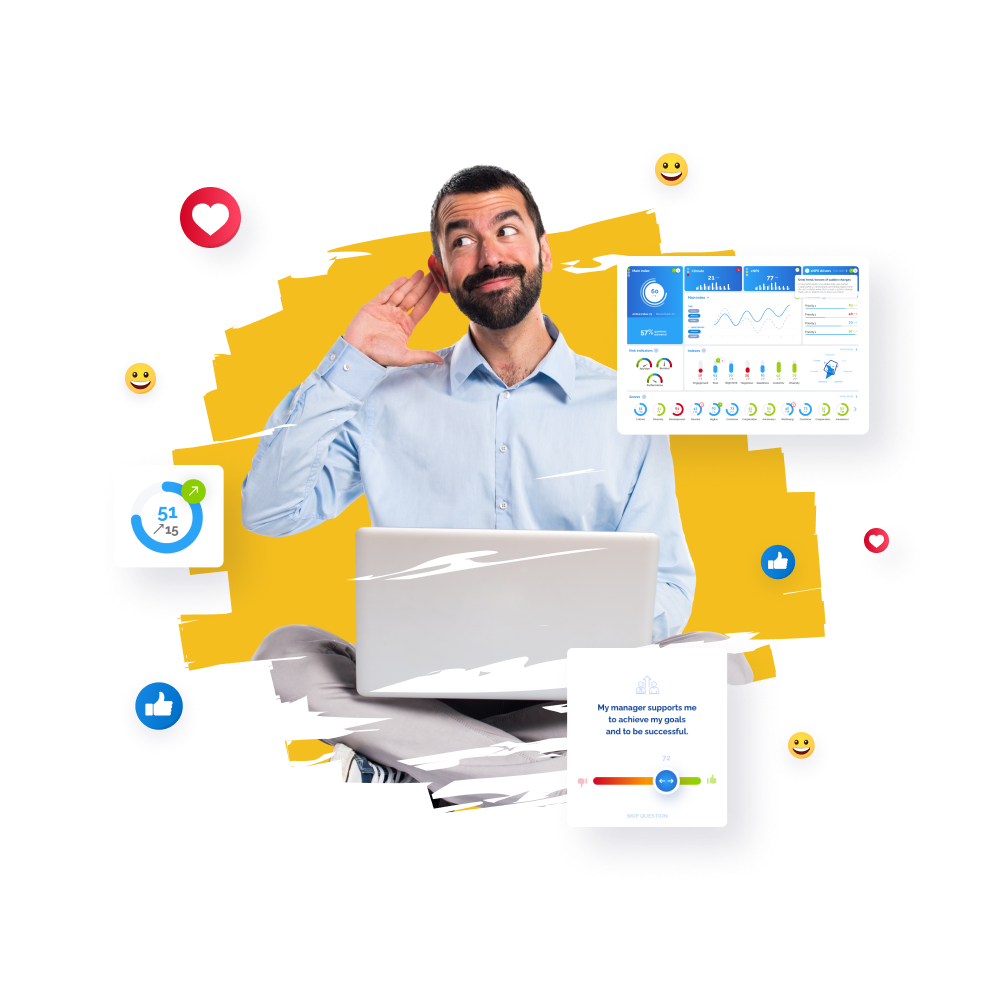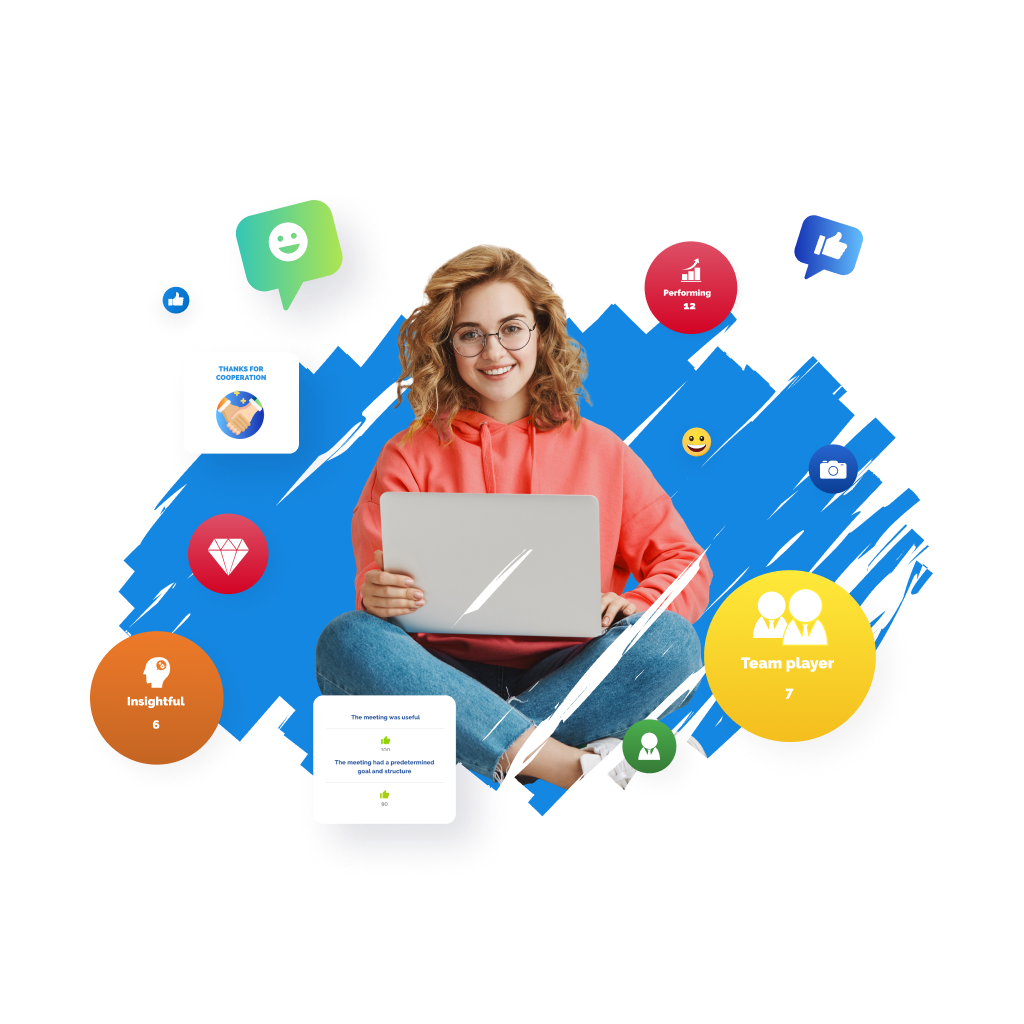 Have everyone bring their whole self to work & celebrate their differences
Your people are much more than their job title. Let everyone show up authentically, express themselves and personalize their profiles or make connections with like-minded people.
Show your true colors. Figuratively or literally. Add a theme to your profile with featured video, picture or avatar, and welcome people with a friendly note sharing your pronouns or what you stand by.
Celebrate everyone's uniqueness with Bubbles
Support a more equitable and inclusive workplace with peer-to-peer recognition that highlights people's unique strengths. Assess skills, competencies, personality traits, adherence to company values, and much more, in the most gamified way. Learn more >
Award badges & certificates
Celebrate colleagues' unique strengths with portable digital recognitions and show others what they can help them with. Learn more >
Employ the power of positive reinforcement with continuous feedback
Embrace continuous feedback to drive inclusion, belonging, better collaboration & performance across teams. Learn more >
Make diversity, equity & inclusion a topic, continuously educate your people
Belonging and acceptance comes from understanding. Empower people to navigate day-to-day as well as complex situations, and provide them with all the knowledge, guidance, and support they might need. Everyone has a huge part to play in making your organization inclusive and equitable.
- Build a library of resources with Important places
- Create community Workspaces for like-minded people
- Designate a DEI champion anyone can reach out to through Chat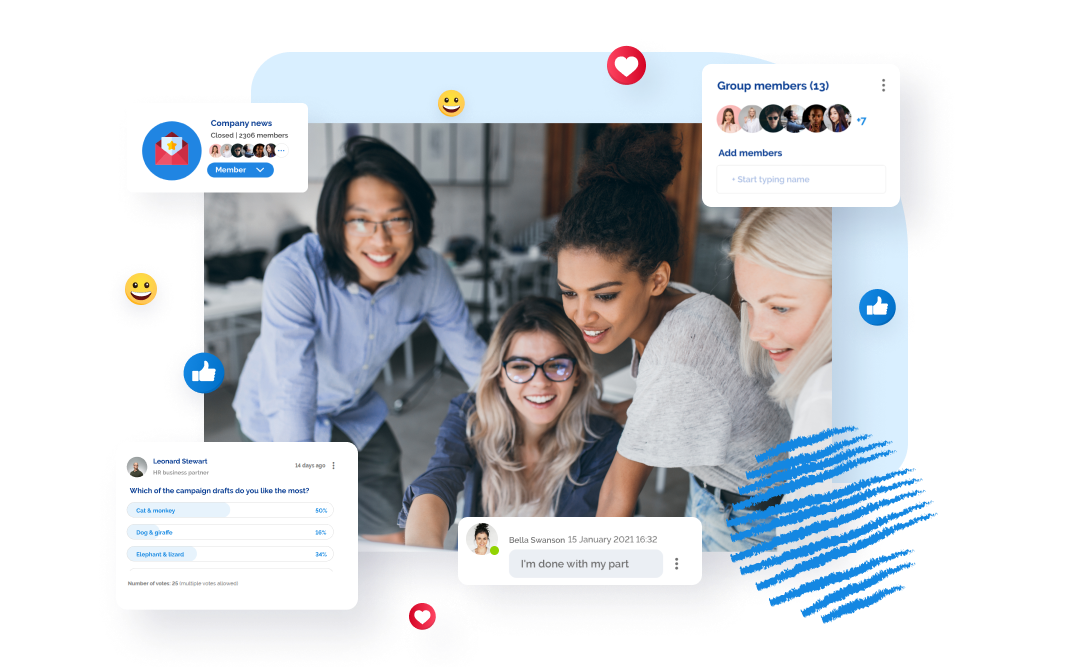 Develop a diverse, inclusive & psychologically safe culture founded on an ongoing dialogue with LutherOne