EVERYTHING COLLABORATION & PERFORMANCE
The best Collaboration & Performance resources you need to succeed at every level.
FREE E-BOOK
15 ways to lose your best employees
Employees are the most important & expensive asset your company has. Want to bury your business fast? Your people might be the first best place to look.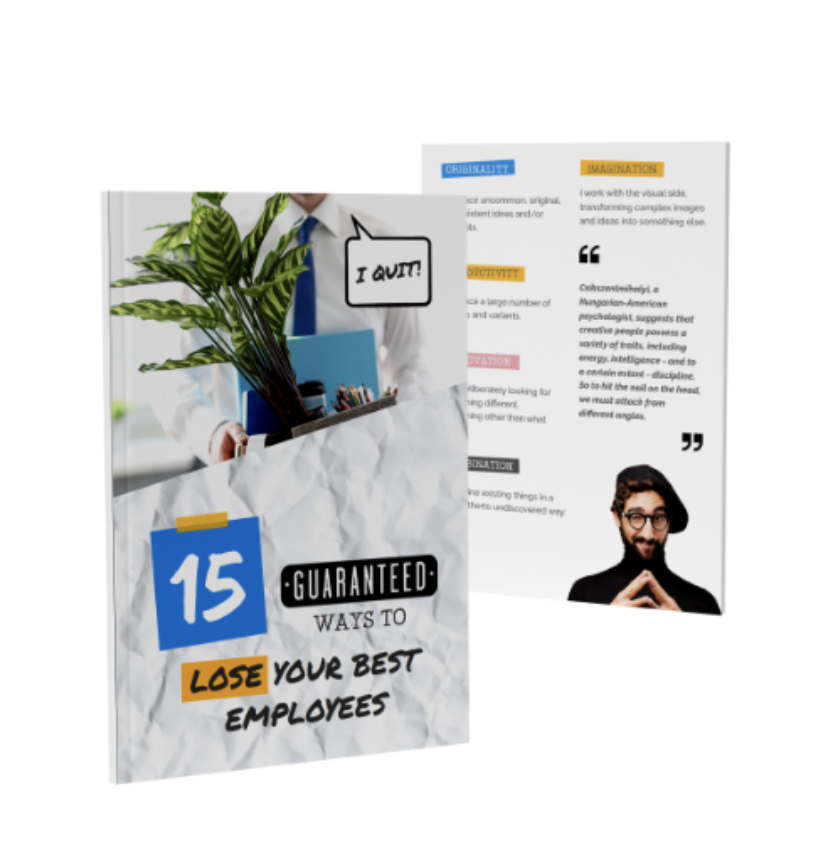 Get the latest news straight into your e-mail