How industry leaders use LutherOne to
ENGAGE EMPLOYEES REGARDLESS OF WHERE
& HOW THEY WORK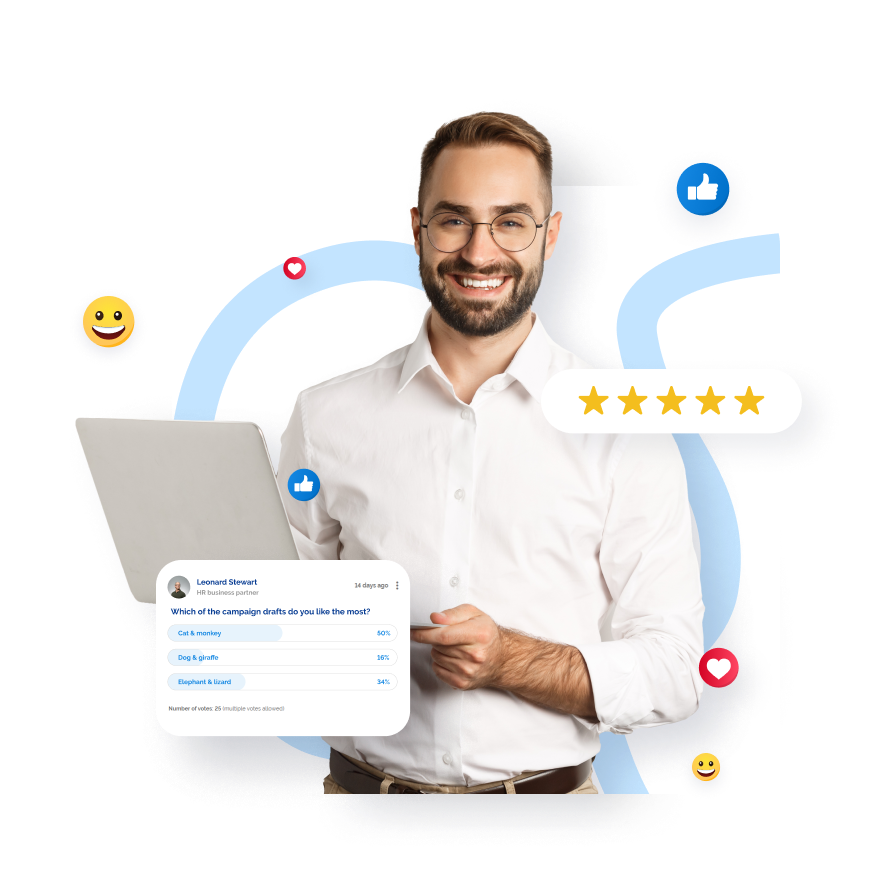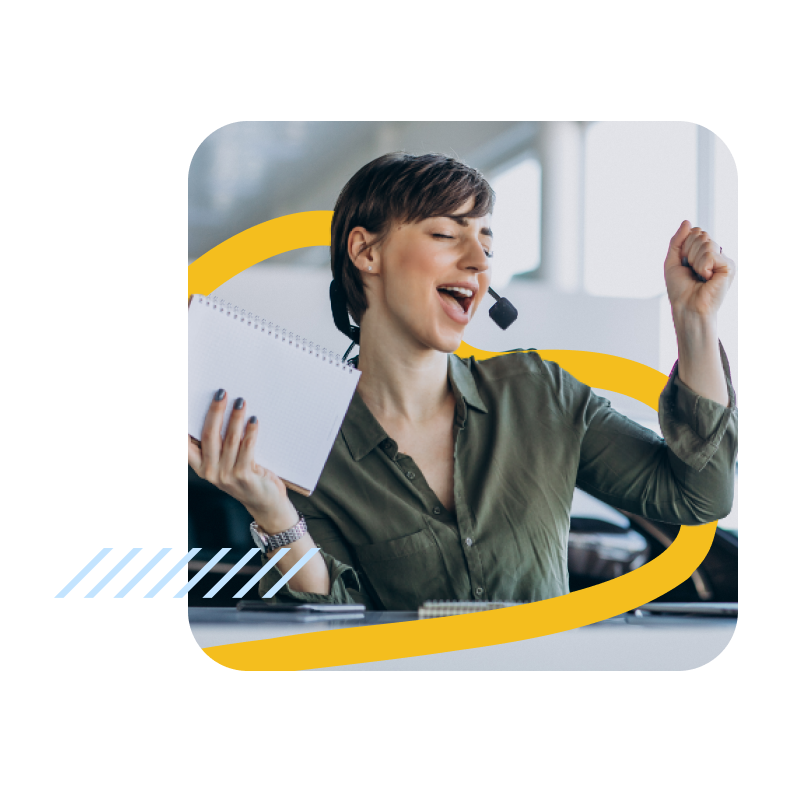 Engaged employees perform better and stay in organizations longer. But employee engagement is a complex thing – luckily, the steps for improving it don't have to be.
Learn how industry leaders use LutherOne to engage employees and build team unity to create cultures of high productivity & performance.
Get to know your people, continuously listen & act on their feedback
Understanding the level of passion your people have for their job and your organization already puts you a step ahead of the competition. But how do you inspire further emotional commitment? Understand what it drives, take action and track how your efforts translate to outcomes.
Continuous engagement mapping
Just 30 seconds of employee time will help you uncover gaps, their drivers and offer actionable recommendations to better multiple aspects of your company culture. Learn more >
- AI powered predictions & recommendation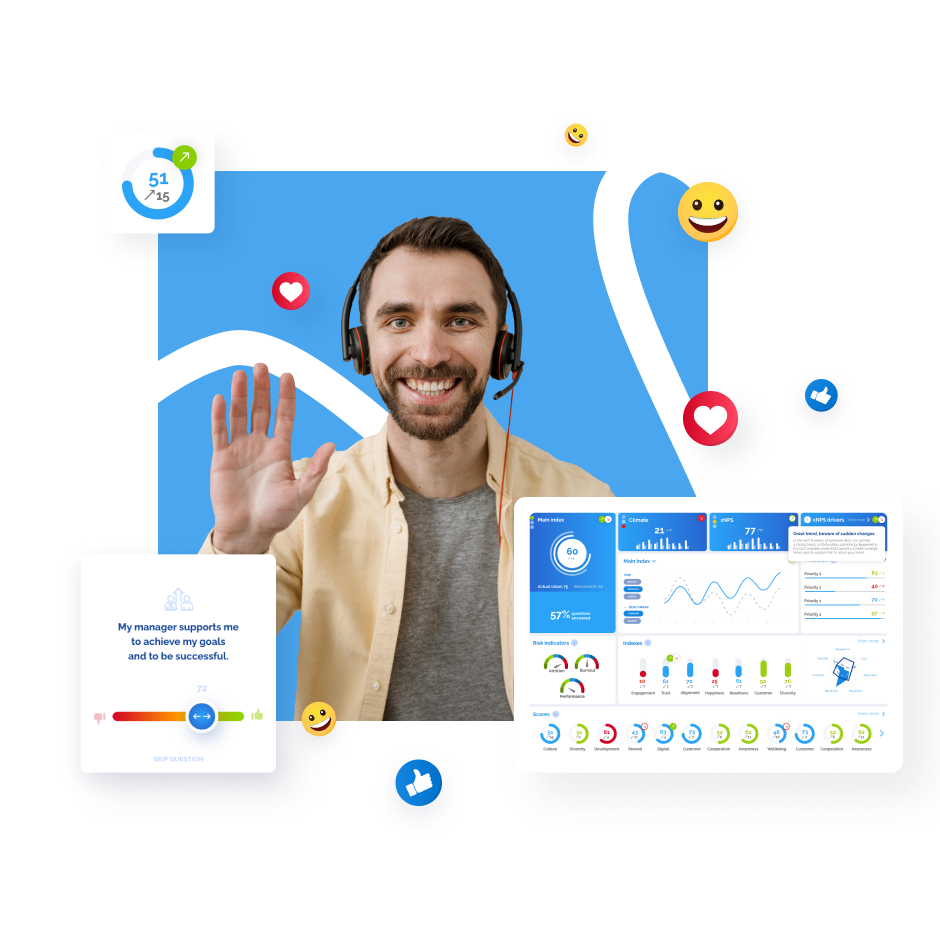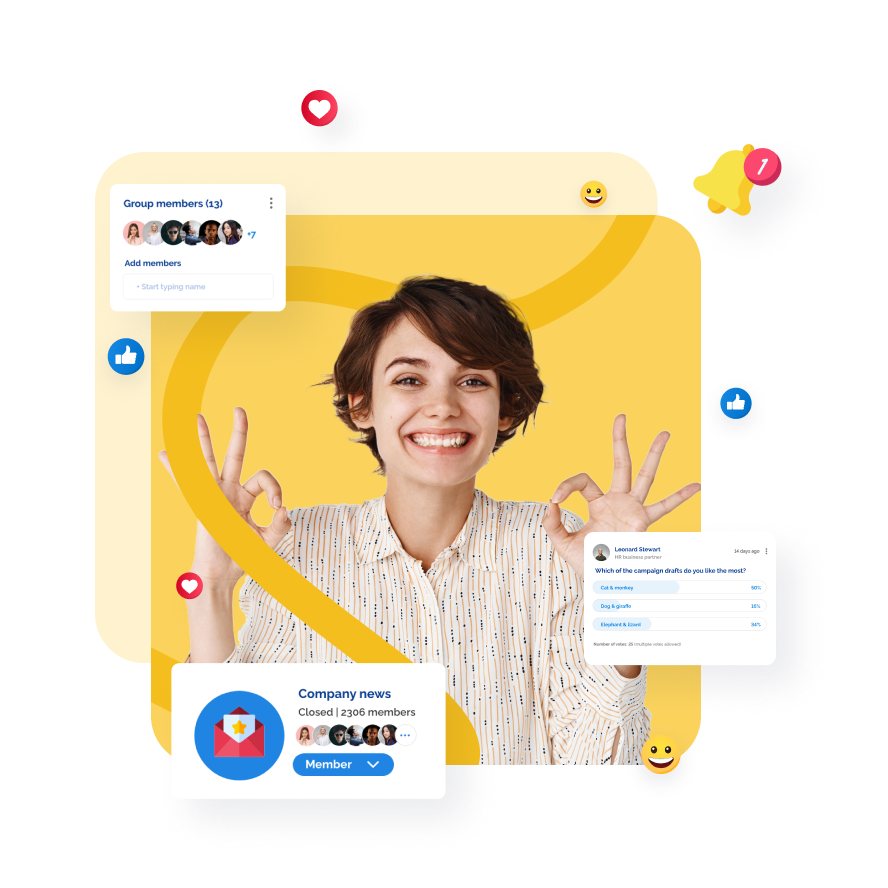 Keep everyone informed, involved & aligned
Post company announcements, use polls to learn what are some burning topics on your people's minds, share, comment & like in your secure news feed and collaboration workspaces. LutherOne is your single place with all the relevant information, place where your culture comes to life.
Make sure everybody receives all the important news or gets familiar with the latest policies or safety precautions with scrolling feed that automatically prioritizes information people need to see
Pin critical communications to the top to ensure posts get the visibility they need
Social interaction features
Engage your people in important matters with likes, reactions & comments
Discover what truly matters to your everyone
Internal employer branding features
Activate your employer brand internally and engage people with fixed posts, banners, branding videos, and more
- Thematic channels & workgroups
- Automated mobile & e-mail notifications
Equip people with the tools for success
Clear goals and objectives and systematic task management are vital not only for managing performance but also to help employees feel a sense of purpose.
Continuous performance management
Engage your people with real-time tracking of their objectives and get a continuous insight into delivery of company, team & individual goals regardless of your workstyle. Learn more >
Task & activity management
No matter where they're working from, your people can stay connected, organized and get things done with all their individual, team & project tasks finally in one place. Learn more >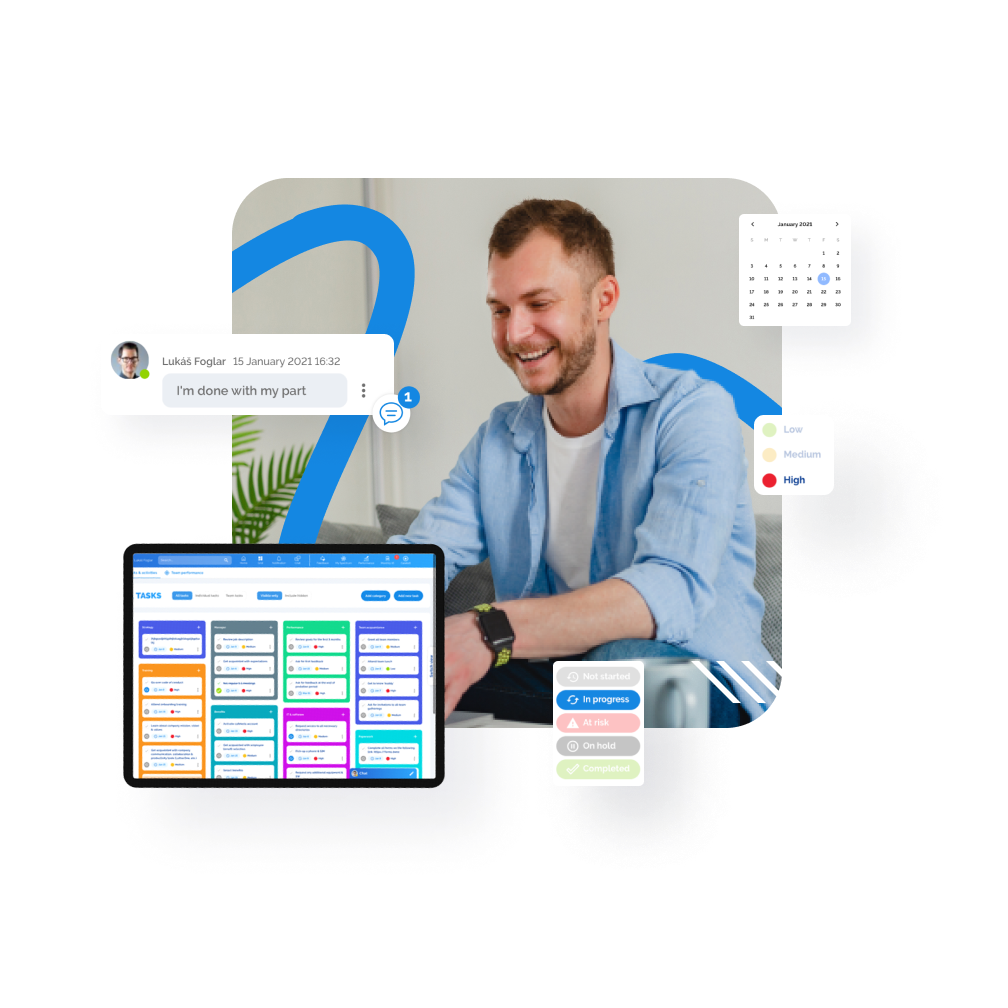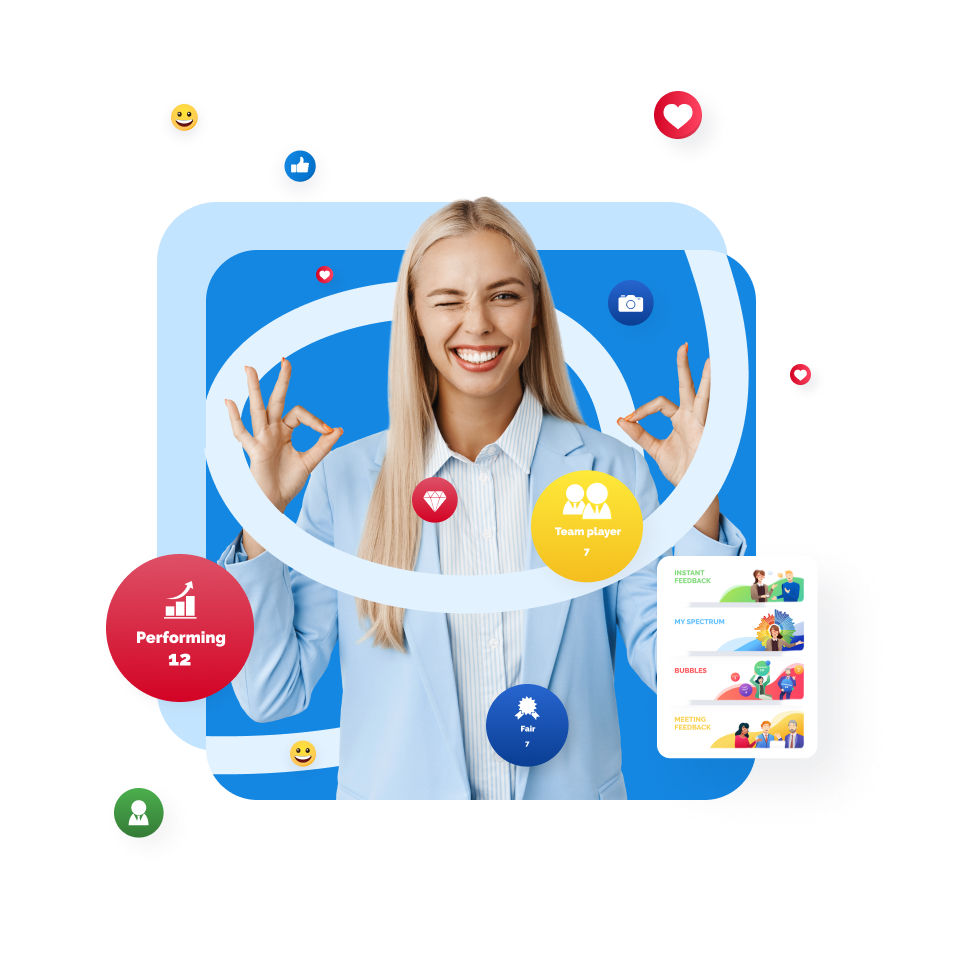 Power-up growth & personal development
Say goodbye to purely retrospective, irregular & biased feedback scattered across emails & chat messengers. Embrace continuous feedback to drive engagement, better collaboration & performance across teams.
Encourage collaboration & teamwork
Break down silos, connect teams, and empower individuals to work together to solve problems and innovate efficiently. Create news channels, groups for teams, leadership Q&A sessions and other events, or build knowledge sharing platforms with open, closed & secret workspaces.
Automatically add colleagues based on the organizational structure so that team members can stay close even when apart
Create one for each topic-based discussion, project, or onboarding batch, and connect people with common goals or interests
Whether it's a virtual water cooler or team building activity, your people need a place to blow off some steam
Bring people or groups – small or big – together with instant messaging and cut down on endless email threads and redundant meetings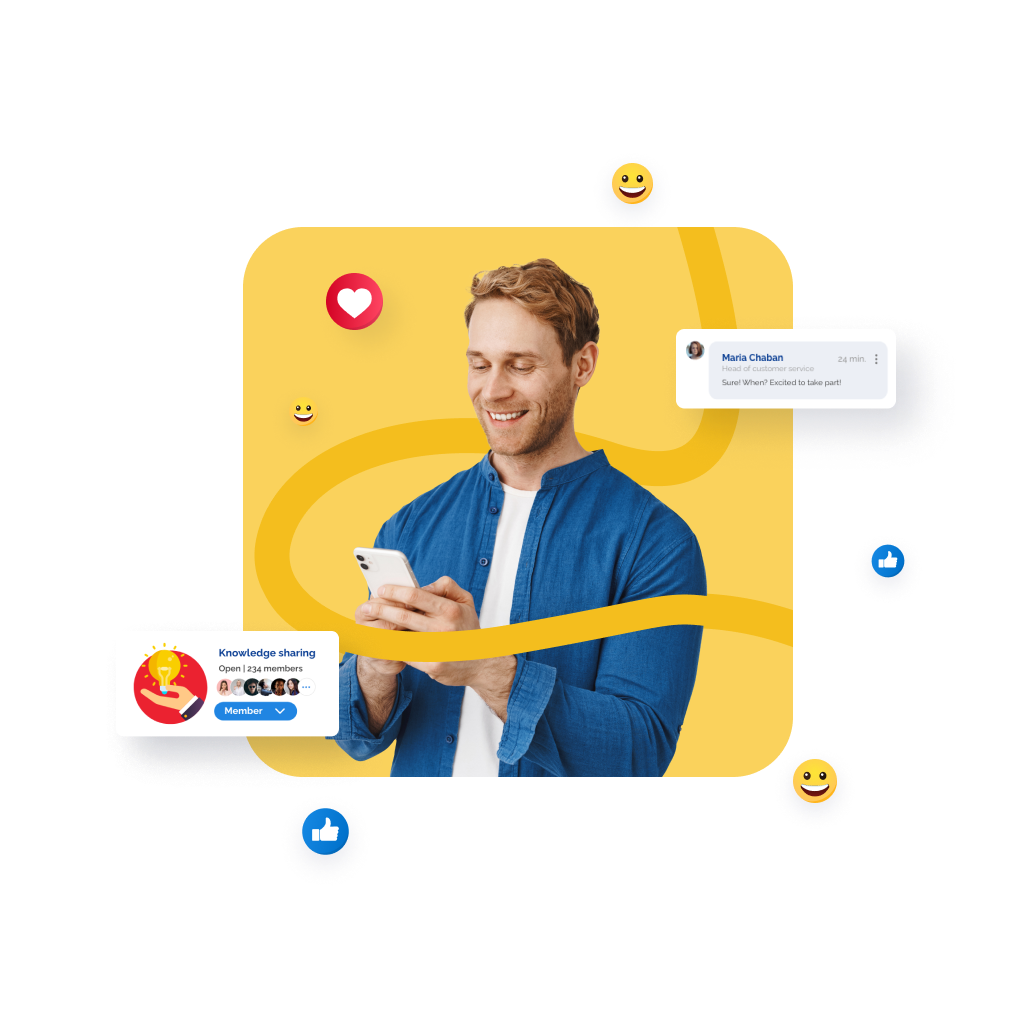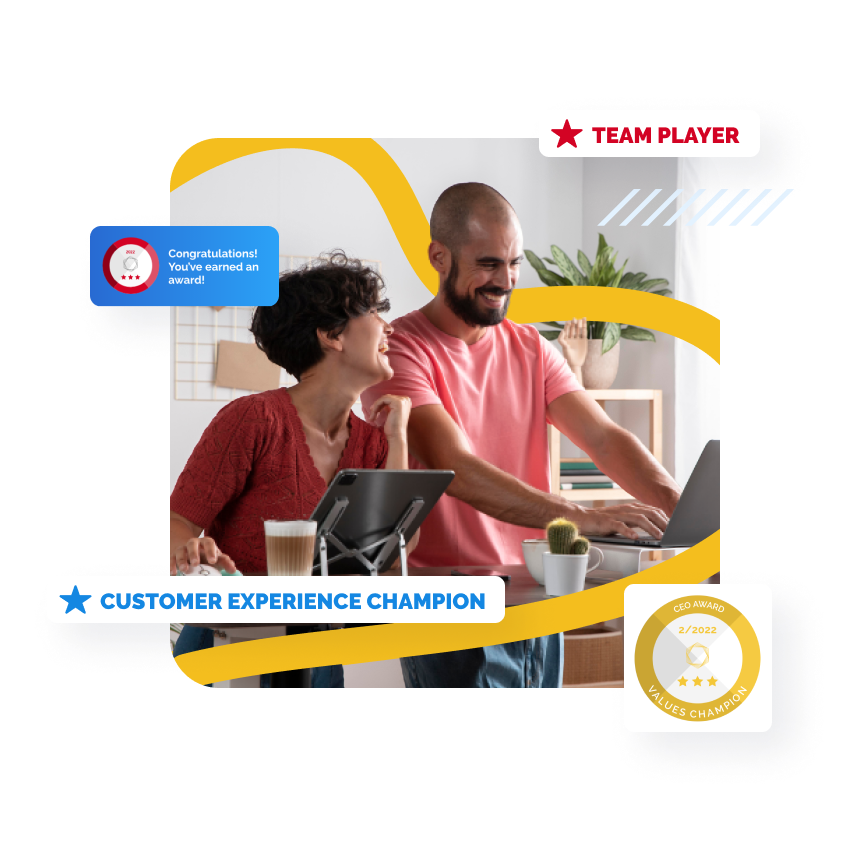 Recognize people who are going above and beyond and help them feel more connected conveying their work carries a purpose.
Digital awards & certificates
Celebrate wins, recognize accomplishments and reinforce positive behaviors to boost performance & engagement of your remote workforce with portable digital awards & certificates
Introduce a culture of continuous feedback and bring people together with single platform to share and request peer-to-peer feedback, run team, physical or video meeting reflections. Learn more >
Personal feedback on strengths
Appreciate others telling them what strengths make them unique with the most positive form of feedback - gamified Bubbles
Help your leaders lead. Better.
By providing them with unmatched people analytics in the most visual & understandable form, LutherOne transforms all those in charge into data-driven leaders, informing their decisions by data & analytics, enabling them to act on analytically derived insights.
- Intuitive & interactive real-time dashboards
- Targeted & personalized recommendations