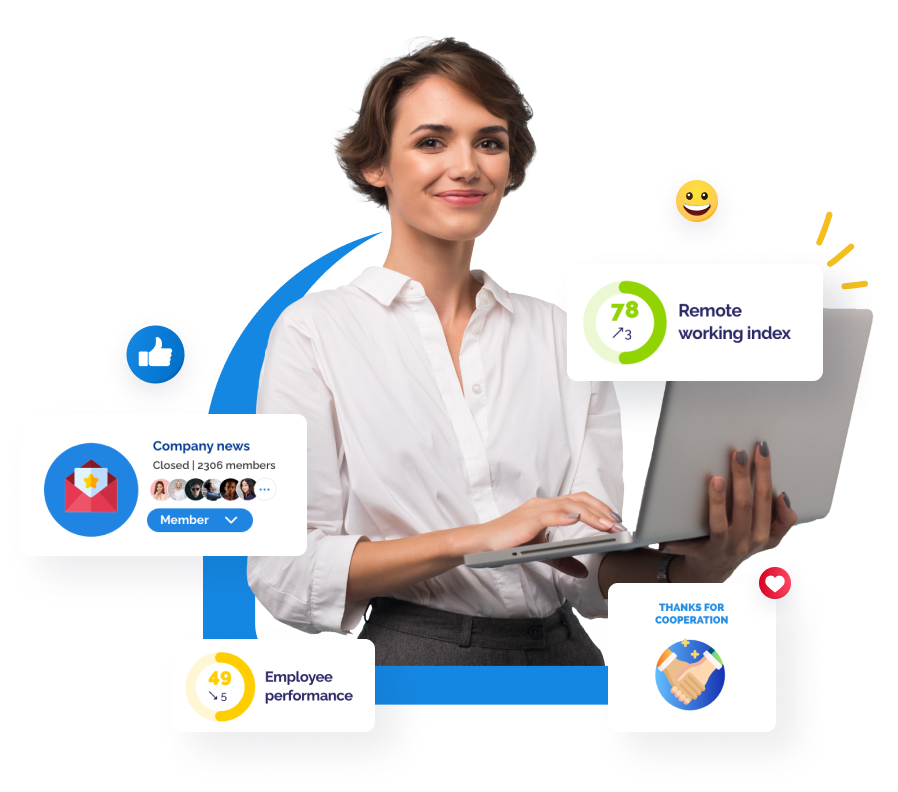 How industry leaders use LutherOne to thrive in the era of
REMOTE & HYBRID WORKING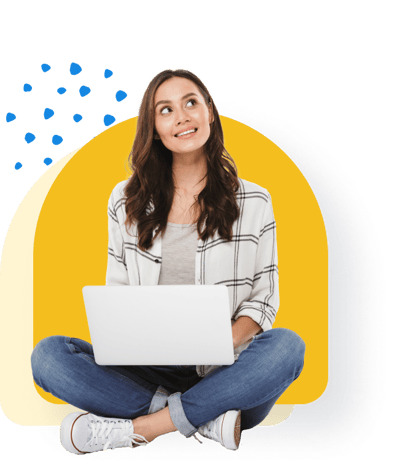 While there are many great reasons why both employees and employers are excited about the big remote shift, many concerns are rising that include challenges with communication, collaboration, coordination, connection & creativity.
Get an inside look into the best practices successful companies have been applying when building thriving remote cultures and how they overcome these obstacles using LutherOne.
Ensure everyone is on the same page even if they're not in the same room
Keep everyone up to speed with all the important news while LutherOne's scrolling feed automatically prioritizes information they need to see
Pin critical communications about the latest campaigns, policies or safety precautions to the top to ensure posts get the visibility they need
Important places & resources
Give your people custom access to all the resources they need as LutherOne brings the whole ecosystem of your office tools, apps, and links to a single place
Social interaction features
Enable your staff to engage with and comment on the latest updates using polls, likes, and other reactions
Internal employer branding features
Keep your internal employer brand alive and engage people with fixed posts, banners, branding videos, and more
Automated mobile & e-mail notifications
Reach people wherever they are, whatever device they're working on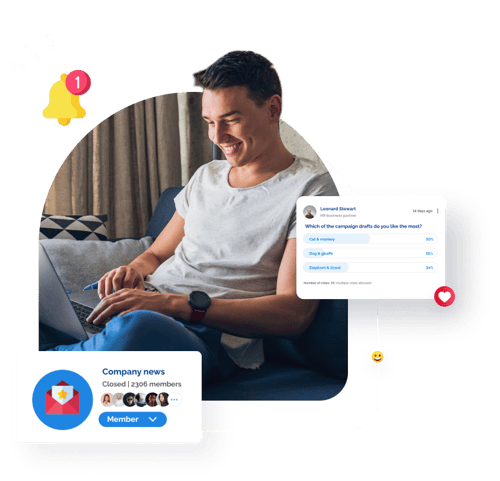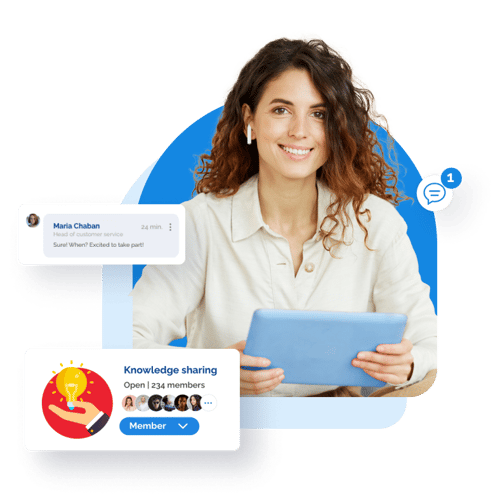 Collaborate across teams, cities, countries, and time-zones
The workplace doesn't have to be physical to be engaging & productive. Collaborate across teams anywhere effortlessly.
Automatically add colleagues based on the organizational structure so that team members can stay close even when apart
Create one for each topic-based discussion, project, or onboarding batch, and connect people with common goals or interests
Whether it's a virtual water cooler or team building activity, your people need a place to blow off some steam
Bring people or groups – small or big – together with instant messaging and cut down on endless email threads and redundant meetings
Break down barriers between leadership & employees
Bring employees and leadership together with two-way conversation. Flatten the organization structure and share vision, strategy, make announcements, invite people to live Q&As or engage with posts of employees.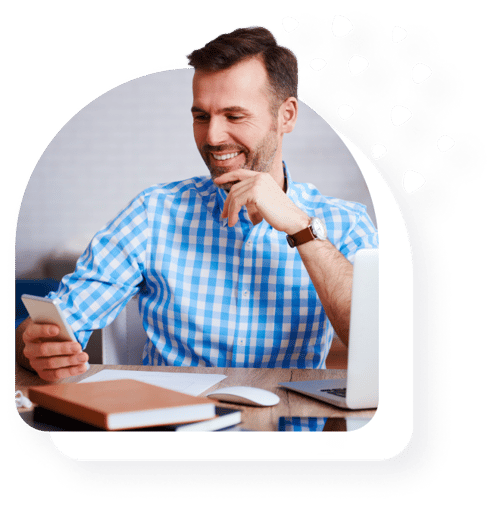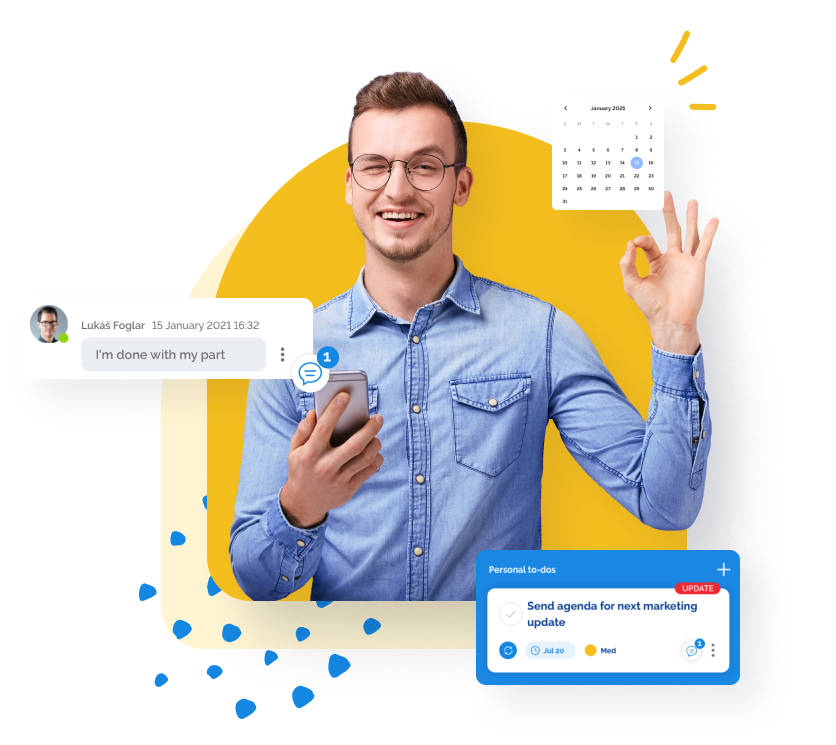 Get things done faster. Alone and together for better productivity & performance.
Clear goals and objectives and systematic task management are vital not only for managing performance, but also to help employees feel a sense of purpose. Stretch your team's productivity muscle and make remote working work for your business and people alike.
Continuous performance management
Engage your people with real-time tracking of their objectives and get continuous insight into the delivery of company, team & individual goals regardless of your workstyle
Task & activity management
No matter where they're working from, your people can stay connected, organized, and get things done with all their individual, team & project tasks finally in one place
Motivate, cheer-up & recognize those who go above any beyond
When detached, people need appreciation and meaningful feedback from their managers and peers. Recognize people who are going above and beyond and help them feel more connected, conveying their work carries a purpose.
Digital awards & certificates
Celebrate wins, recognize accomplishments and reinforce positive behaviors to boost performance & engagement of your remote workforce with portable digital awards & certificates
Introduce a culture of continuous feedback and bring people together with a single platform to share and request peer-to-peer feedback, run team, physical or video meeting reflections
Personal feedback on strengths
Appreciate others telling them what strengths make them unique with the most positive form of feedback - gamified Bubbles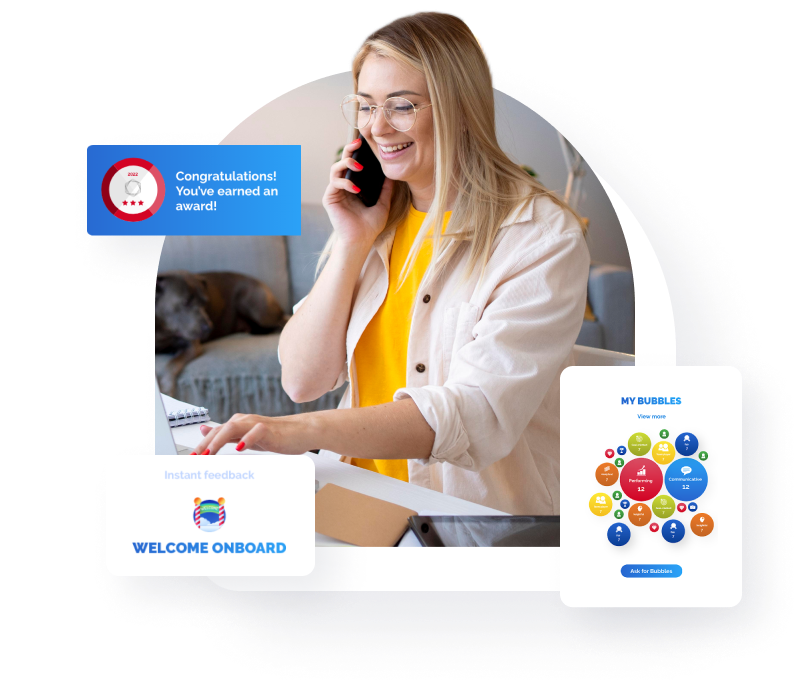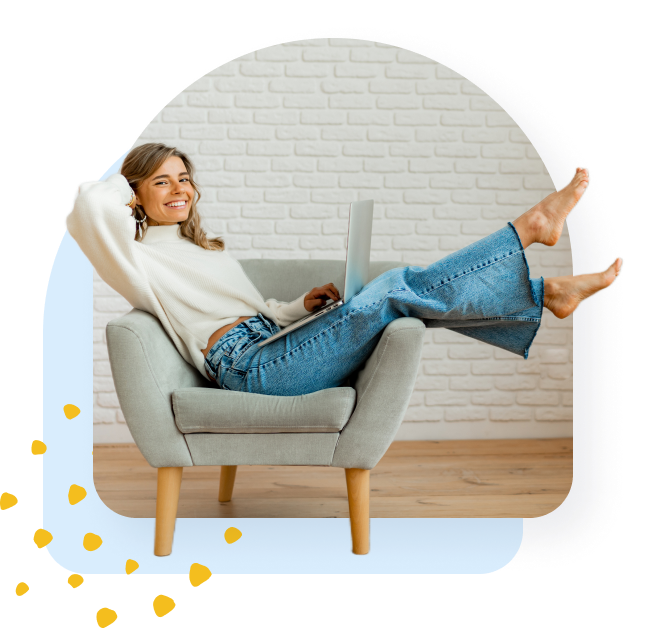 Create meaningful connections, keep your culture strong
Fill the human interaction gap, build authentic relationships, and encourage people to use their voices in company conversations.
Out of sight, out of mind goes double in remote set-up. Use chat & feedback features to keep close to your people
Learn what really matters to your people and what makes up your company culture
Personalized profiles & visual hierarchies
Let everyone express themselves and personalize their profiles, find the right people, reach out, make connections, or navigate complex organization structures with ease
Social interaction features
Enable your staff to engage with and comment on the latest updates using polls, likes, and other reactions
Make work purposeful with continuous feedback
In the new reality where many projects and tasks are being delivered virtually, ensuring everyone is aligned, contributing, and collaborating towards the same vision and goals is a prerequisite for success.
Embrace continuous feedback to drive better collaboration & performance across teams, and gather irreplaceable insight into meeting efficiency, intensity & tonality of communication between people & the teams with: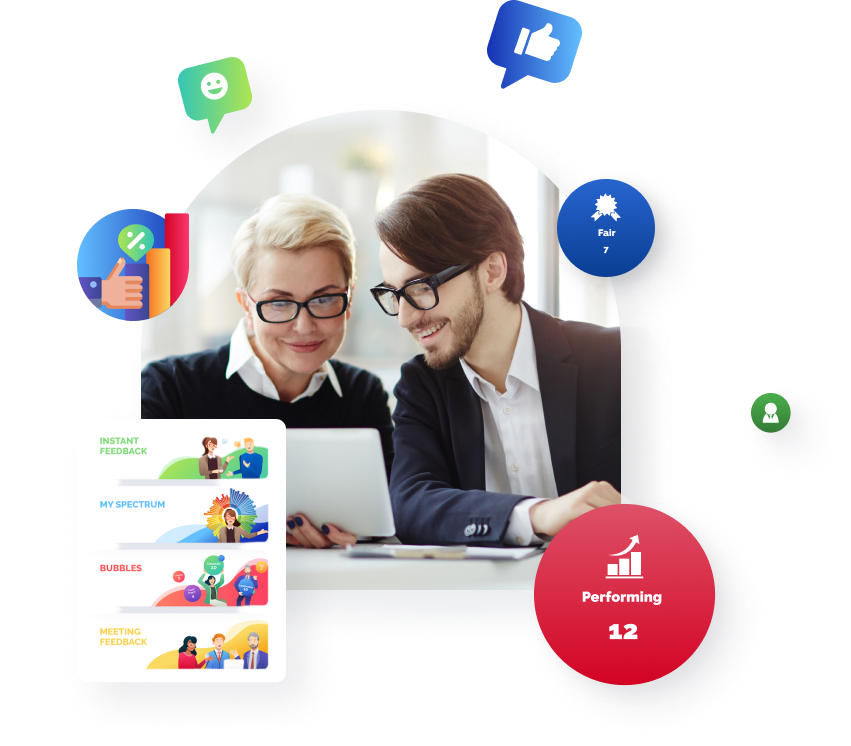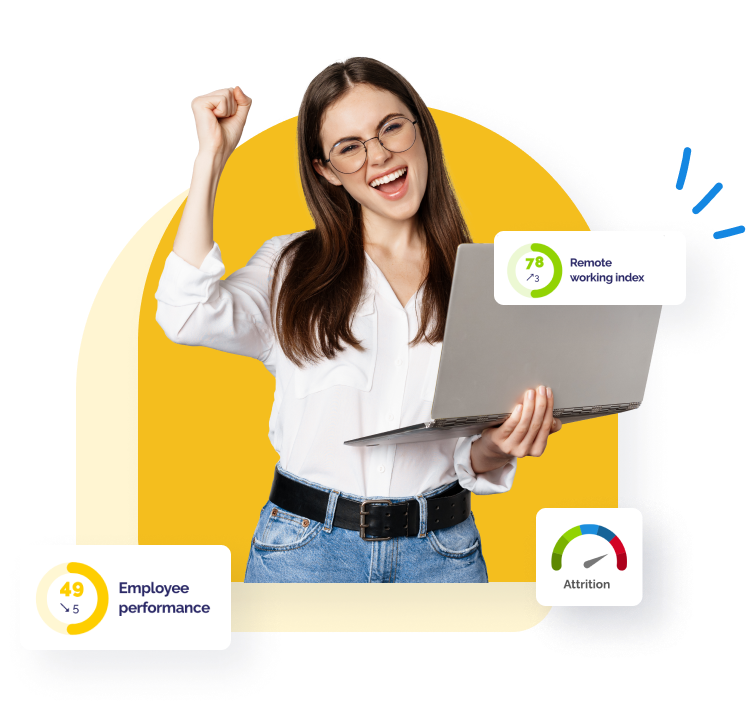 Unlock engagement & remote efficiency insights with continuous mapping
Track your remote or hybrid culture continuously for just 30 seconds of employee time. Uncover gaps, and their drivers, and get actionable recommendations to better multiple aspects of your culture.
- Continuous communication, collaboration & engagement mapping
- Ad-hoc deep dives with mini-surveys
- AI-powered predictions & recommendation