Back to Office: How to Communicate Reopening Plans to Employees

Lukáš Foglar | July 02, 2021, 5-min. read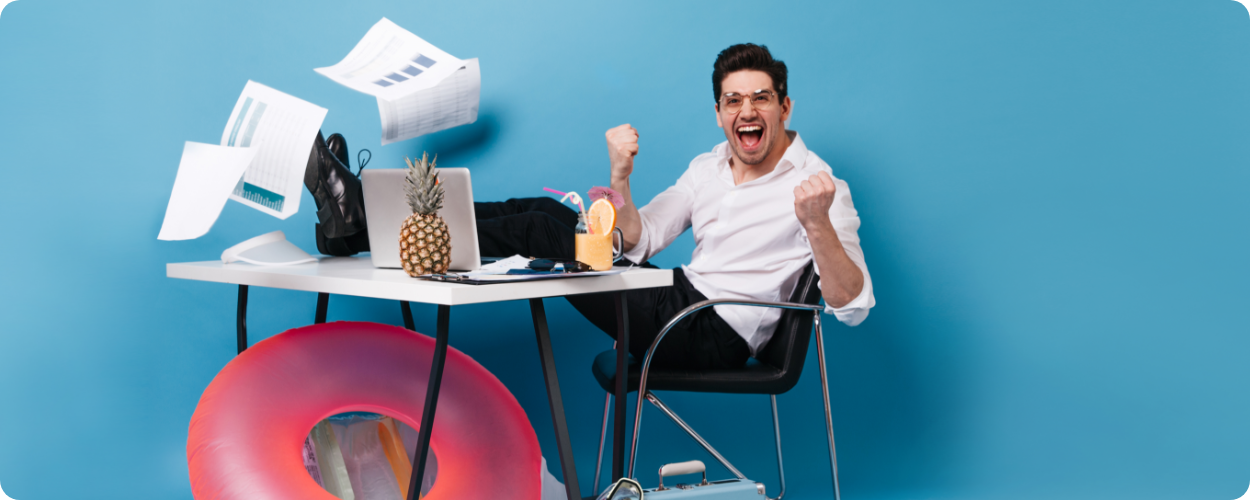 When the first pandemic wave hit, it was obvious that the coronavirus would change the work landscape forever. Many experts, as well as the initial reports on productivity spikes, led us to believe that the end of office culture was upon us.
However, as months became a year and offices remained closed, the first data started coming to light revealing that continued working from home might still not be ideal for the environment for most employees. From increased stress levels, and burnout signs rising, to questionable morale of some employees and continual decline in teams' efficiency, not only our data from continuous engagement surveys quickly began pointing at potential pitfalls of prolonged teleworking.
As companies worked through the crisis, their commitment to innovation & customer experience had also decreased. And it didn't take long for first businesses to start reporting concerns over overall business productivity and performance, leaving leaders wondering what the future sustainable operating model would look like.
Now that lockdowns finally ease, and the vaccination rates are growing, companies are forced to shift their abstract thinking to reality, trying to design hybrid models that would allow office and home working to exist in perfect harmony. Speaking to dozens of business leaders daily, we hardly come across someone who wouldn't have safety concerns at the top of their agendas when it comes to office reopening. However, the question of how to return to the office seems to be much more challenging in terms of communication and impacts on employee engagement and company cultures.
1) Assess your internal capabilities
In the fire-fighting mode, many companies compressed or ignored their change and risk management processes as they were forced to flip their operating principles upside down overnight. Now that they look to build long-term sustainable working models, businesses need to stretch beyond these shortcuts to expand connectivity and introduce systems, procedures, and controls to ensure a productive and secure hybrid future.
What was good enough just a few months ago may be far from sufficient today - therefore understanding both functional and technical capabilities should the first step in the journey.
2) Open a conversation, understand people's needs & expectations
We can already see that the old "one size fits all" model will not cut it as the needs of different industries and company cultures vary largely. During the past months, we have also learned that people's preferences and expectations as to where and how they wish to work differ greatly.
Start by listening to your people. That includes not only the end employees but also your lower & middle management. Not only many have yet to learn how to manage distributed teams and find ways to be inclusive of remote workers, but they will hold a big role in the change management process, too.
Therefore despite the urgency, gather and analyze the safety, logistical, technical, and emotional needs of your employees first. What are the safety measures your people expect in place to feel safe? How will they commute after working from home for so many months? What are they most worried about when thinking about returning?
3) Build a plan
As Benjamin Franklin once said, by failing to prepare, you are preparing to fail. This goes double when deciding on matters of such importance as to how (safely) your employees will spend their days going forward. In a recent Gartner's webinar, only 21% of HR leaders polled that they have a clear vision for the future role of the physical workspace.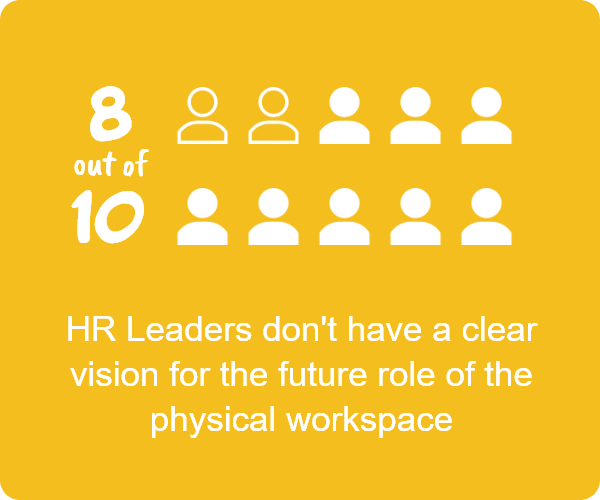 The ideal return to the office plan focuses on both the hard of soft sides of your business, balancing external factors (such as regulations), employee expectations, and internal capabilities. However, as more data is coming to light every day and there's still a lot of uncertainty in the world, avoid making rash decisions. Be ready to respond to any changes immediately and withdraw from setting anything in stone just yet.
4) Communicate the plan
First thing first. Amidst the uncertainty, it is important not to create unrealistic expectations. That said, don't wait to communicate, even when you don't have all the details figured out. Share the vision, focusing on humility and openness. Communicate the need for flexibility, address potential concerns, reassure your staff about specific steps to ensure safety. People need to hear a message multiple times in different ways to understand and retain its contents. Over-communicate to make sure everyone grasps the information.
Make your people heroes of the plan, explain what role they have in the process, highlighting the shared accountability. If possible, create a one-stop-shop where they can find all of the key information about returning to the workplace. Townhall meetings for related Q&As belong to good practice when introducing company-wide changes.
5) Keep the conversation open, respond to changes at the moment
Amidst the uncertainty, wise CEOs recognize that circumstances and opinions often change. Emerging tools with continuous surveys to visualize the real-time state of the workforce to make informed decisions, while respecting privacy, should be in a toolkit of every modern leader.
Continous listening will help you see the impacts of your decisions in real-time, allowing you to respond immediately to any developments.
Remember - even a good change is hard sometimes
When a change (good or bad) disrupts the life pattern we're accustomed to, it impacts us physically, emotionally, and behaviorally. Recognize this and move quickly to help people regain a sense of balance. Managing the transition process as a change, with all the pushback and resistance, is fundamental to a smooth transition. Give your people models to follow, and lead by example.
Get the latest news straight into your e-mail