Turnover Warning Signs and What To Do About It
January 18, 2023, 5-min. read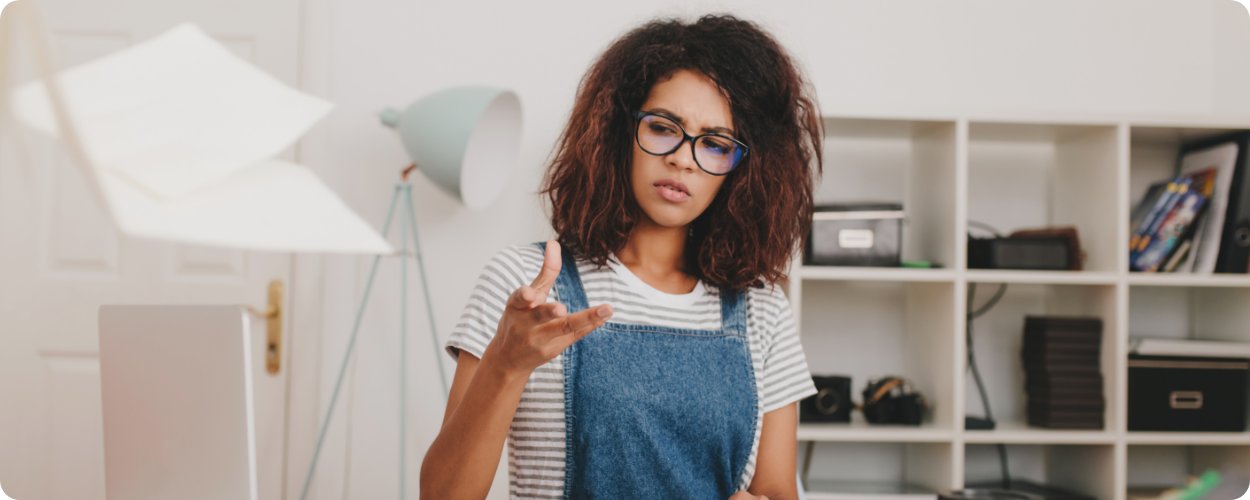 Is the great resignation over?
Well, depending on who you ask, the worst of it may be. But 2023 will not be without its own challenges - the threat of recession and the cost of living crisis will continue, and employees across Europe will be feeling the effects of a new type of workplace pressure based on the value of their labor and the stress of not earning enough to make ends meet.

The new year also represents a time of renewal, and many people see the first few months of every year as a prime time for job hunting. Business owners everywhere will want to mitigate the worst of this turnover as more and more people seek career security and better pay.
The signs someone wants to leave your job are fairly uniform, but, as we mention further below, the reasons why are highly personal. Although this is not an exhaustive list, be on the lookout for:
● Emotional and professional disengagement or a sudden change in mood,
● A loss of productivity or a change in workplace habits,
● A lack of commitment to social events or engaging with coworkers,
● Less committal to long-term projects,
● Taking more time off (although people do like to bank their time off, so be wary!)
So, what can you do to mitigate staff attrition, and how do you keep your best talent in place?
In our view, there are only two ways to effectively mitigate staff wanting to leave your company - by having all the requisite data to know why they want to leave your company and by being able to deploy value-led performance management strategies.
Without hard data, you're working in an HR fog
Having the right sort of data means mining your people for reasons why someone would want to quit. It also means you can make effective attrition predictions, and be able to preempt staff disengagement.
Good workplace and employee "data" goes beyond mere analysis of work, KPIs hit, or goals met (although those metrics do give a flavor of how engaged someone is in work) and focuses on the emotive and professional reasons someone enjoys what they do.

Every good boss knows commitment to work is as much an emotional commitment as physical or professional. The decision to quit a job, equally, is an emotional choice. So your staff quitting "data" needs to take into account employees' personal emotional drivers, their desire to develop skills or build a career, their home life and how it impacts work, and how balanced their work/life balance is.
If the great resignation taught us anything it's that people are not afraid to put their family first. But if you don't know what drives your people, you'll never be able to help them.

Also, consider the power of friendships, peer respect, work relationships, and connections between professionals. Is your employee engaged in that way? Do they feel valued beyond just their relationship with their boss, but also amongst their co-workers?

Lastly, think about their own sense of self-esteem and value. Is your employee happy? Do they feel like they are progressing, or stuck in a rut?

Building this sort of open and honest level of communication between peers and management is predicated very much on your commitment to creating an openly communicative culture. This requires complete buy-in from your whole company and needs to very much be driven by seniors.

This, in turn, is only guaranteed when workers feel heard, seen, understood, trusted, and valued and you only get through feedback - continuous, open feedback where everyone feels like their careers are well cared after.

LutherOne is a pioneer of digital tools to help build just this type of workplace, one that values candid and discrete feedback where both employee and employer can work together to improve.


Value-led performance management through engagement
LutherOne is a proud proponent of revamping how we look at performance management, and we feel one of the most effective ways of building an attrition-proof culture of employee engagement is through frequent, targeted engagement surveys.

LutherOne meld the digital and the personal by making engagement surveys more impactful, easy to engage with, and stacked full of usable data. As we mentioned above, data is the fuel for staff retention, and, alongside 360 feedback and effective channels of communication via effective task management and project management, well-formulated engagement surveys are the most effective way of letting your people be heard
Get the latest news straight into your e-mail