What Is Asynchronous Collaboration? (Benefits & Tips)
September 16, 2022, 5-min. read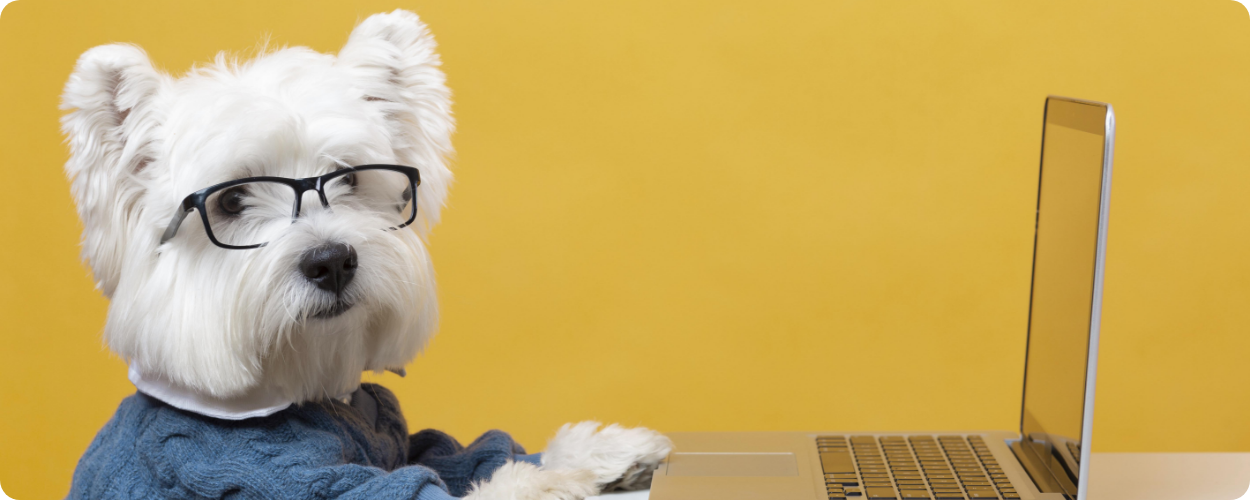 It seems that the working world has truly, and completely, accepted remote work. But have management techniques adapted quick enough to guarantee sustainable and consistent collaboration across teams, departments, and borders?

HR pros and business leaders have spent more than 2 years flipping the script on expected and accepted workplace practice.

Much of the hard work of discarding legacy workplace processes has been done. But in their place have come new forms of working - systems that guarantee remote team efficiency; mindsets that suit decentralized workloads, and ways of working that improve the output of teams in different areas and different time zones.

One of the most successful of these systems is "asynchronous collaboration".
What is asynchronous collaboration?
"Asynchronous collaboration is when people collaborate on a project or idea at different times, according to the convenience of their schedules".
Is asynchronous collaboration just another way to describe remote team management?
While the term "asynchronous collaboration" is often used to describe general offshoring project management arrangements, it refers to a culture of decentralized work and project management.

It's an implicit style of macro-management that allows team members to meet project deadlines or deliveries in their own time, at their own pace, within their own means, as long as it hits delivery schedules. This form of cultural workflow management naturally lends itself to remote work practice, and near and offshoring arrangements as mentioned above.

But it's a much more complete, holistic approach to team time management that, if adhered to properly, can elevate team performance within internal teams as much as remote teams, due to its empowerment of initiative and elevation of trust.
Here are our top tips for working across time zones, ensuring consistent and creative asynchronous collaboration across teams and entire enterprises:
A shared calendar predicates easy access to information - again, siloing vital data in a mistaken need to control remote team workflows stifles innovation and freedom of thought.
In the new reality where many projects and tasks are being delivered virtually, ensuring everyone is aligned, contributing, and collaborating towards the same vision and goals is a prerequisite of success.

So make sure all teams have access to all information, at all times.
One of the most critical elements of managing any team, not just a remote team, is transparency.

Transparent responsibilities and visibility of tasks give all stakeholders equitable visibility on projects, which engenders positive project engagement and a better understanding of proposed outcomes.

Siloing functions, projects, or project and performance feedback is simply a non-starter in today's day and age - teams will feel left out or isolated. For remote workflows, siloing project management is terminal.

So your first port of call should be a shared calendar - this could be for meetings, project deliverables, or simply internal catch-ups - as they set some common ground transparency that will create team awareness, which in turn creates project advocacy.
Utilization of productivity and performance measurement tools
How do you know your teams are truly synchronous across multiple time zones? This is where tech can help.

The conceptual use of targeted tools to help measure productivity and performance of teams is nothing new, but migrating to a performance measurement tool built for remote teams is vital if companies are dedicated to helping every stakeholder in a company, regardless of country of origin.

LutherOne is at the vanguard of this remote team management tech provision, with multi-tiered performance management options designed precisely to keep remote and distant teams engaged, productive, and trusted.
Time zone differences are the predominant issue of remote team collaboration.

The most effective way of managing remote, cross-border team diaries isn't just to understand different time zones but visualize different time zones.

You can do this in multiple ways - from something as simple as having multiple clocks with different time zones in the office to digital tools to help perfect global time management.
Take responsibility for the routine
Taking ownership of decentralized teams and the content of team collaboration is vital. You should expect each remote element to meet their demands and work independently as needed, but confident leadership inspires confident work.

Someone needs to own the process of remote team leadership and the direction of each video call or roundtable.

So whether that means sending out strict itineraries for each call, recording each video call and sending summary notes post-meeting, or simply being the host for cross-border Zoom calls, a great way to set sustainable leadership boundaries and expectations is to make it very apparent you, as the leader, are taking ownership for the team's work.
Taking responsibility for team collaboration is exemplified by project leads who include everyone, even those who don't attend remote work meetings.

As we mention in other points below, empathy has to reign supreme when people are working odd hours or adjusting their work/life commitments to be on a call. Some won't be able to make it.

So simple team-wide choices, like recording any team-wide video calls, give the whole team access to content, at any time, which inspires trust and dedication from teammates who realize their boss is looking out for them.
Elevate continuous feedback
Your teams are only as effective as the feedback they receive and the improvements and growth they take from it.

Across remote teams, feedback is absolutely essential - it not only provides the data and information for continued productivity, it encourages a sense of belonging; managerial trust; professional impact and context-led decision making.

Simply put, you involve your teams more by continuously feeding back to them the results of their hard work and the importance of their work in the grand scheme of company progress.
Get the latest news straight into your e-mail