Why Psychological Safety In The Workplace Is More Important Than Ever
June 22, 2022, 5-min. read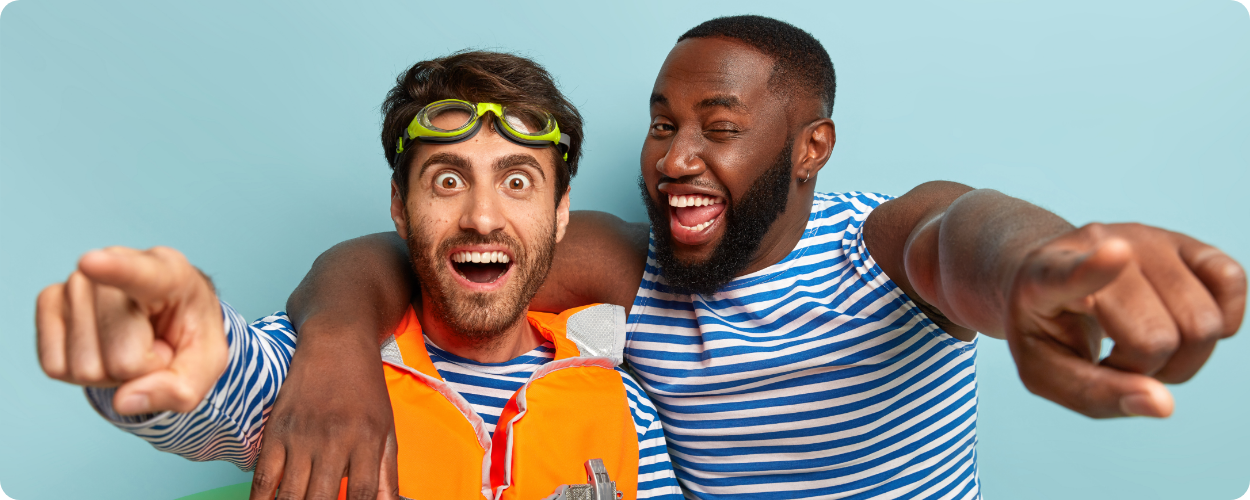 Employees and employers both have spent months, if not years, adapting their expectations of what constitutes a productive, fair and meaningful working environment.
While much of this has been focused on massive, globally-impacting shifts in workplace culture such as the demand for more remote work, there has been another, more personal element at play that underpins everything from mental health support to leadership curation: psychological safety, and how the curation of safer working spaces have helped companies ride the waves of disruption caused by COVID-19.
The definition of Psychological Safety in 2022
There are numerous parallel schools of thought about how psychological safety truly manifests. In general, psychological safety describes a work environment in which employees feel confident to:
Share ideas & opinions

Give & ask for feedback

Take risk & make decisions

Make mistakes

Express concern without holding back

… simply being themselves.
Curating this sort of open culture of thinking, communication and creative direction is proven a good thing for companies to do – employees in a psychological safe environment are more innovative, productive and engaged.
But how do these structures of management and workplace interaction help amid a crisis? And how does creating a psychologically safe environment to work in develop positive post-pandemic outcomes?
Consider the topline primary issues raised by COVID within the workplace: the rise of remote work and poor management structures to deal with it; poor mental health support and the great resignation. How does psychological safety help with each of these points of Covid contention?
Successful remote or hybrid work roll-outs have been flexible to meet the needs of each member of staff, with working structures of productivity measurement, feedback and development hard-coded into this type of work.
Psychological safety nets give your remote teams the energy, space and safe place to continue to do amazing work with their teams; to disagree and challenge legacy thought processes from the safety of home, and it gives your teams trust that they can continue to do their work as effectively from home as in the office. Above all else, it empowers your remote team.
Curating workplace psychological safety is an acknowledgement that people are worth investing time and effort in. Managers are committing to making sure staff are happy and creatively engaged at work. This not only helps people work effectively - it helps them communicate with their seniors about how to improve their working life in the middle of a crisis.



Many millions of people struggled with their mental health throughout the Covid crisis, and the best managers listened to their teams and continued to allow them to express themselves at work, seek value in their creative input and approach senior leaders with ideas on how to improve and fortify working cultures even as the crisis was unfolding.
Simply put, psychologically safe workplaces improve staff retention, and to a large degree mitigate the effects of the great resignation.
When millions of workers left their jobs mid and post Covid, it was a clarion call to employers everywhere to improve their hiring and retention strategies. Psychological safety is one of the most important retention weapons in your arsenal as it answers virtually every major issue raised by workers who quit their jobs:
It creates confidence in your worker's skills and shows them you value their creative input,
It allows staff to make mistakes and grow from those mistakes as you navigate a crisis and assures them they won't lose their job,
It reduces risk and failure rate,
And (as mentioned above) creates a shared belief in the team's skill and ability to emerge from a crisis relatively unscathed.
How can enterprises make sure they're prioritizing psychological safety in moments of crisis and beyond?
There are two key ways you can empower your teams and create psychologically safe, crisis-proof workplaces: Trust, and Staff Empowerment.
Trust your teams
A cornerstone of empowerment is trust. Trust in your teams' abilities to continue to work productively, yes, but more importantly the trust you give as a leader when you foster environments of creative thinking and critical thought.
A culture of supportive and tangible psychological safety quite literally creates a net of trust between workers and between workers and employers - and this trust is what fosters business agility, consistent delivery of service or product and an environment that values learning, career development and loyalty.
Empowered employees are those with enough autonomy, authority, delegating responsibility, and decision-making. When companies trust their employees to provide them with empowerment, it impacts in different areas of the employee experience and revenue, including greater performance & productivity, faster and effective problem-solving, higher motivation, adaptability, job satisfaction and retention.
There are many ways to psychological safety, and the benefits are undeniable. Creating a safe & collaborative company culture is a great first step to help your people thrive.
Get the latest news straight into your e-mail